Würzburg Wine Pass - Voucher Booklet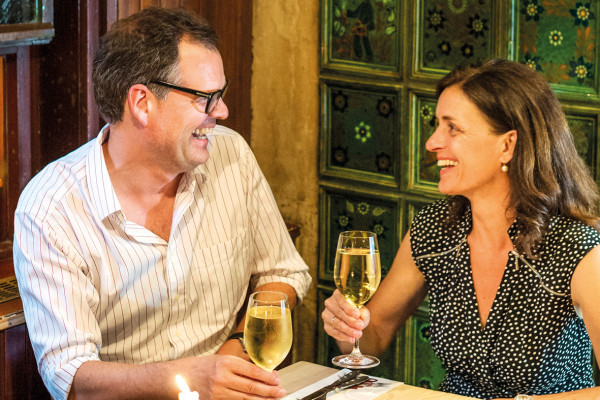 Sample five exquisite wines in some of Würzburg's most beautiful wine taverns and wine bars. The pass consists of five vouchers. Each participating business redeems one voucher. Thus, you have the opportunity to experience five outlets and their individually selected wines.
Self-guided wine tasting tour in Würzburg's old town
5 vouchers for selected Franconian wines (0.1 l each)
7 attractive wine bars and wine taverns participate
No advance bookings needed
Duration
0 Hour
Important information

Important notice: Currently, we will send you the Wuerzburg Wine Pass by mail. The voucher booklet can be used as soon as the wine outlets are allowed to open again.   

The ticket must be printed out and presented at the Tourist Information & Ticket Service, Marktplatz 9, 97070 Würzburg, where you will receive the original Wuerzburg Wine Pass with five vouchers, a map of participating outlets and details on their individual opening hours in exchange.
Further information
Silvaner, Müller-Thurgau, Riesling, Bacchus and Scheurebe are just a few of the numerous grape varieties that are grown in Franconia. Sample five exquisite Franconian wines (0.1 l each) in some of Würzburg's most beautiful wine taverns and wine bars using the "Würzburg Wine Pass". No advance booking required. The Würzburg Wine Pass consists of five vouchers. Each participating business redeems one voucher. Thus, you have the opportunity to experience five outlets and their individually selected wines.The following wine bars and wine taverns participate: 
Bürgerspital Weinstuben
mainwein - Das Weinbsitro in Würzburg
Staatlicher Hofkeller Vinothek
Stiftung Bürgerspital Weingut - Weinhaus
Vinothek Wohlsein
Weinstuben Juliusspital
Weinstube Maulaffenbäck